Back from my Hiatus with fabulous news!
Hiya everyone, long time no see!

Sorry about that it's been one thing after another in my life… I won't bore you with the gory details but let's just say a botched wisdom tooth extraction (and the subsequent surgeries that followed) has laid me up for most of the winter. Le sigh. I have managed to do one good thing however—after editing (and re-editing) my novel I entered the 2012
Amazon Breakthrough Novel Award Contest
(ABNA). The list came out for the quarterfinalists today and SMOLDER made it!

Woot woot!
*shameless self-congratulatory confetti tossing*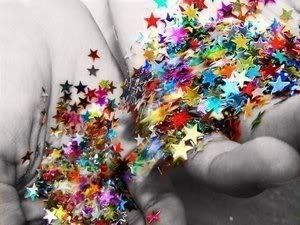 Okay now I'm off for a celebratory mimosa… they have to be healthy with all that vitamin C in the OJ, right? Right! I promise I'll be better with updates! Thanks for sticking with me :)